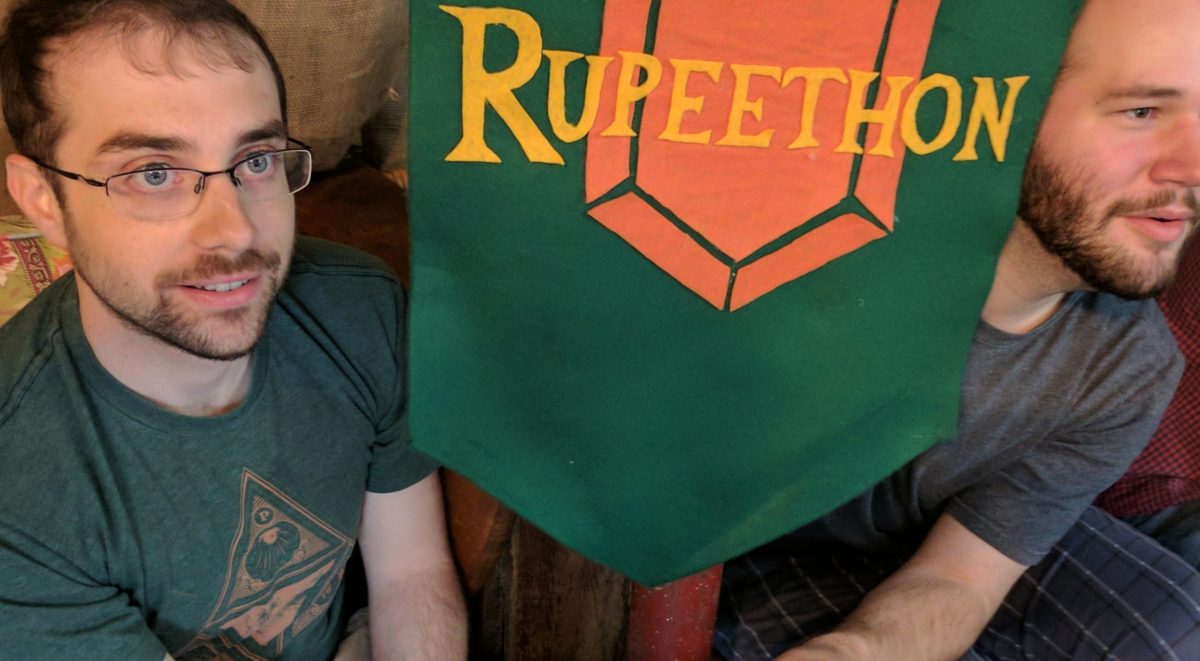 In addition to our usual world-famous dance breaks, this year we'll be breaking up the broadcast with the below shenanigans.
---
Dramatic Reading Contest
As always.
---
Rupeethon Brackets
Because we here at Rupeethon don't believe in consigning our Madness to one month of the year.
---
Dungeons & Dragons
I hear that's still a thing.
---
Writing A Fanfic
The Dramatic Reading Contest has dragged us through many a literary quagmire. Let's see if we can do any better.
---
Zelda Smash Bros. Party
By popular demand.
---
Open Mic Night
Because some of us do not completely suck at music.
---
Zelda CreepyPasta
Because the Night Shift is here to Mess. You. Up.
---
The Lunch Hour
Let's split some hairs.
---
Designing A Zelda Game
We've been playing Zelda for a long time. Time to bring some new flavors to this party.
---
The Potion Shop
For the thirsty among us with a creative need for some cocktail-styled relief. Both alcoholic and non.