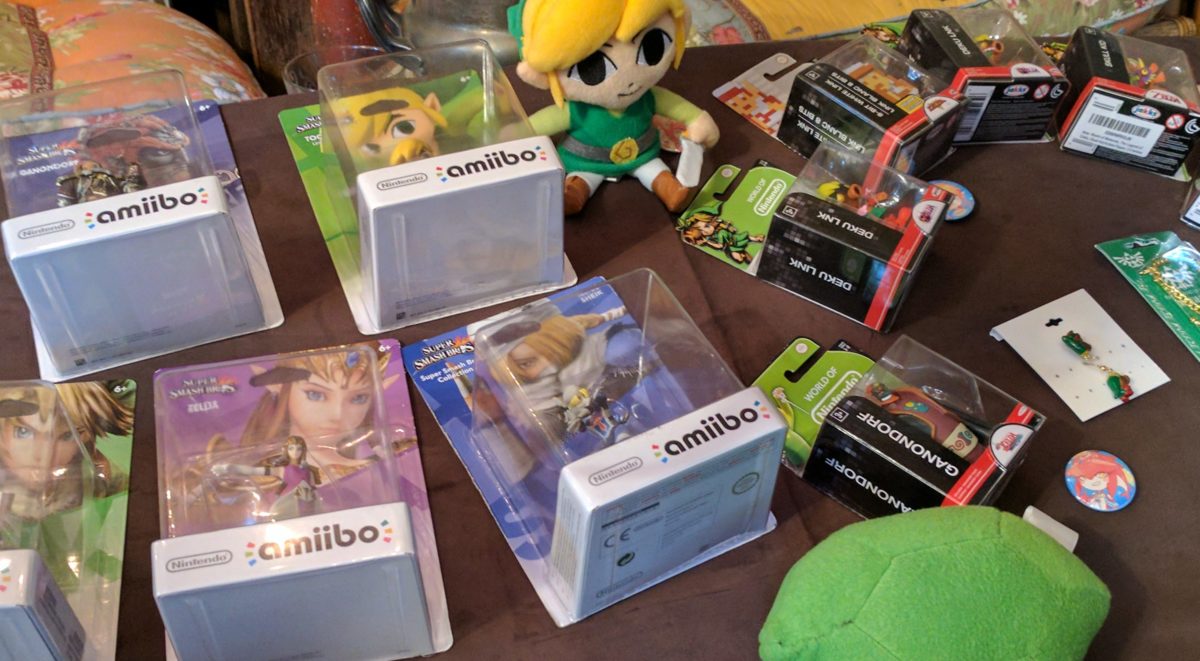 Because the best part about donating to charity is material gains! Below are our prizes, all given away during our broadcast. Be sure to include your contact information in your donation comments to be eligible and click here to select your item. Every $5 you donate is a raffle ticket. Daily raffles will be drawn the following day at noon. If you don't win the daily raffle, your donations will still enter you into the Grand Raffle drawing. If you forget to identify yourself, send us an email at rupeethon@gmail.com
Shirts

To celebrate our 10th Anniversary, we are offering a limited edition Rupeethon t-shirt to the first 10 donors to donate over $25. There will also be one T-shirt available in our prize wheel haul, for the chance to win a shirt for a lower donation.
Prize Wheel

Every donor to push us pass another $100 mark will get a chance to spin the prize wheel! Will it be a chance to select a prize? Challenge us? A drawing, perhaps? Only one way to find out! This years prizes include Deko Earrings, A Plush Rupee by our very own FrostyKat Kreations, mini figures, a master sword necklace and some assorted animated DVDS!
---
Thursday Daily Raffle

From Nintendo World in New York City, we bring you a beautiful map puzzle of Hyrule for Thursdays raffle!
Friday Daily Raffle
As we stumble our way through Majora's Mask, we give you only the most appropriate nendoroid as our Friday raffle prize.
Saturday Daily Raffle
On Saturday we bring you a beautiful Ocarina all the way from Japan.
Sunday Daily Raffle
Our shorter Sunday playtime means a more competitive raffle a beautiful insulated water bottle complete with built in tea strainer and resplendent with 8 bit Zelda icons.
Grand Raffle
All raffle tickets throughout the 'thon will enter you a chance to win this Breath Of The Wild Creating A Champion Hero's Edition hardcover artbook with exclusive cover, a map of Hyrule printed on cloth, an art print of the Champions' photo Link hangs in his Hateno home, and a beautiful glass replica of a spirit orb.
---