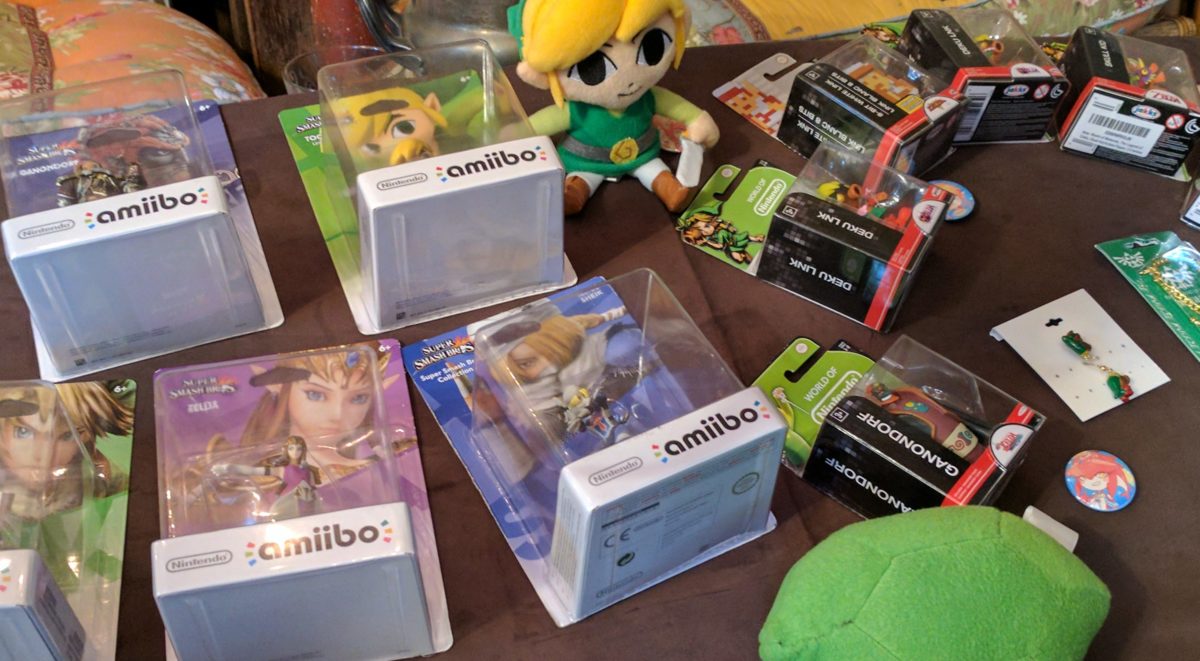 Because the best part about donating to charity is material gains! Below are our prizes, all given away during our broadcast. Be sure to include your contact information in your donation comments to be eligible. Every $5 you donate is a raffle ticket. If you forget to identify yourself, send us an email at rupeethon@gmail.com
Grand Raffle:

Every $5 donated at any point during our entire broadcast this year is a chance to win a Breath of the Wild Guardian Nendoroid Figure, complete with swiveling head and death beam accessories!
---
Prize Wheel


Whoever puts us over a $100 milestone, they're alllowed a whirl of the prize wheel. Who spins it and how fast is up to them. A spin can earn you a prize of your choice, a challenge, more raffle entries or a drawing depending on the will of the goddesses. If you see us getting close to a $100 interval, hit that donate button! Current remaining prizes include:
World of Nintendo figures – Deku Links and 8-bit Red Link.
Master Sword Necklace
Deku Scrub Earrings
The Venture Bros. on Blu Ray
Rick and Morty Season 2 on DVD
Adventure Time Season 6 on Blue Ray
Octorok Plushie by FrostyKat Creations
Green Rupee Plushie by FrostyKat Creations
---
Thursday Daily Raffle

Congratulations to our Thursday raffle winner – Ray Blaze!
---
Friday Daily Raffle

Congratulations to our Thursday raffle winner – Sunny!
---
Saturday Daily Raffle

To help you get into an adventuring mood, this Saturday's raffle prize is a complete boxed CD set of the Breath of the Wild Soundtrack. Featuring 210 songs for your listening pleasure.
---
Highest Donor

This year we've created a special trophy for our highest donor. Inspired by the spirit stones, our own Julianne has designed and built an item worthy of showing off to all your friends.